Community Events...past present and future!
Let's share and strengthen...
Information Clearinghouse Question of the Day: Yet another season arrives and it's time for recreation! Does anyone know where the City of Poughkeepsie children are getting the services they once received now that the YMCA is closed? Will the YMCA location remain recreational or become an office building?
Who's committed to preserving its recreational covenant ?
"Community" needs a place.

Just watched a Sean Penn production: 3rd Wave (rented it from the local library) about volunteers in Sri Lanka after the tsunami. It was eye opening and inspiring...
Suddenly the small things seem smaller. What are a few of your favorite films?


Essential Massage - Suzanne Gilbert, LMT
at the Walkway Over the Hudson, Poughkeepsie, NY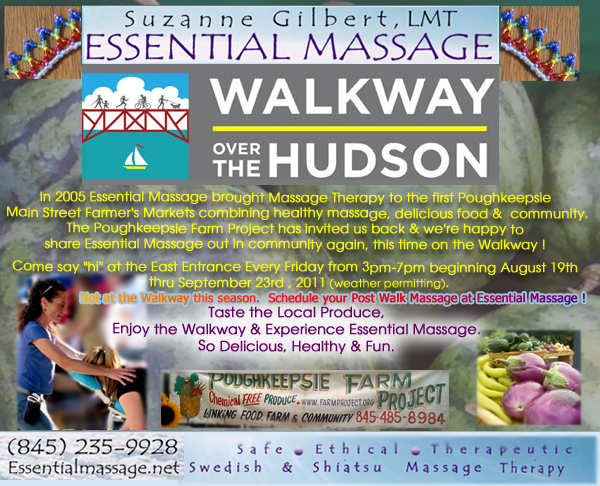 Update 2014: We aren't at the Walkway this season (yet?)
How about scheduling your Post Walk Massage at Essential Massage ?!


2012: What a great place !
I ate dinner there tonight. You can eat there too.
It's local and exotic, delicious and friendly...Go !
2014 Update: The restaurant closed...
Maybe they'll reopen soon in a new location!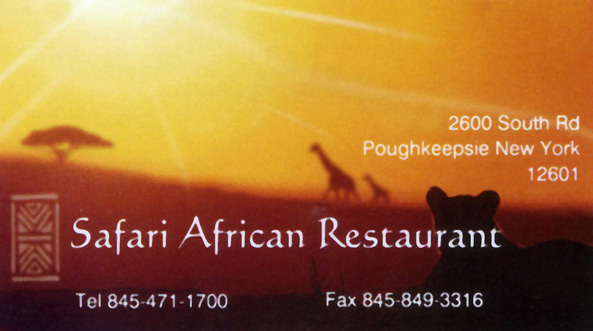 2011 Essential Massage Donates in a Healthy Way
to Maplebrook School,

a nationally renowned boarding school founded in 1945, educating youngsters with significant learning challenges. Maplebrook is a community that values the individual, nourishes trust and confidence, promotes respect and understanding, and encourages participation.

For those reasons and so many more, it is a treat to be able to give to those who are
supportive on a daily basis to children and families...

Cheers to Maplebrook School
and to everyone in "the family of families"
from Essential Massage !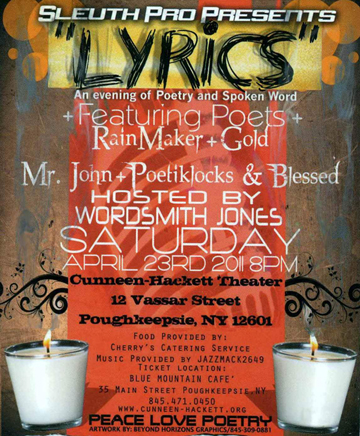 Sleuth Pro Artwork by Beyond Horizons Graphics. beyondhori@yahoo.com
2014 Update: Thankfully, Poetry Continues !
This Celebration of the Arts in New Paltz !
October 9, 2010 was great fun !
Can't wait for next year's event!... and the year after that,
and the year after that... Creativity out of doors!
Sleuth Pro Presented!
Lyrics: An Evening of Poetry and Spoken Word
September 18th, 2010 at Cunneen Hackett Theater

The evening featured: New York Knicks Urban World Poetry Slam 2009 Winner Janine Simon along with Shara Bender, Marline A. Martin and Michelle Jackson!
The event was a success and the post-performance reception was delicious!
Thank you to everyone who made it happen...especially Neil and CherryPie Catering. (Yum).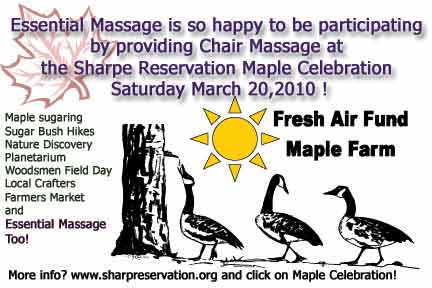 2014: Did you go this year? I missed it! Darn.
You can still volunteer at the camp though~ Maybe I'll see ya there :)



I recently met a local Cafe (Cafe Bocca) Owner named Erik,
who had an idea for an event that would involve food and foster community... Well... he's making it happen and that's great news !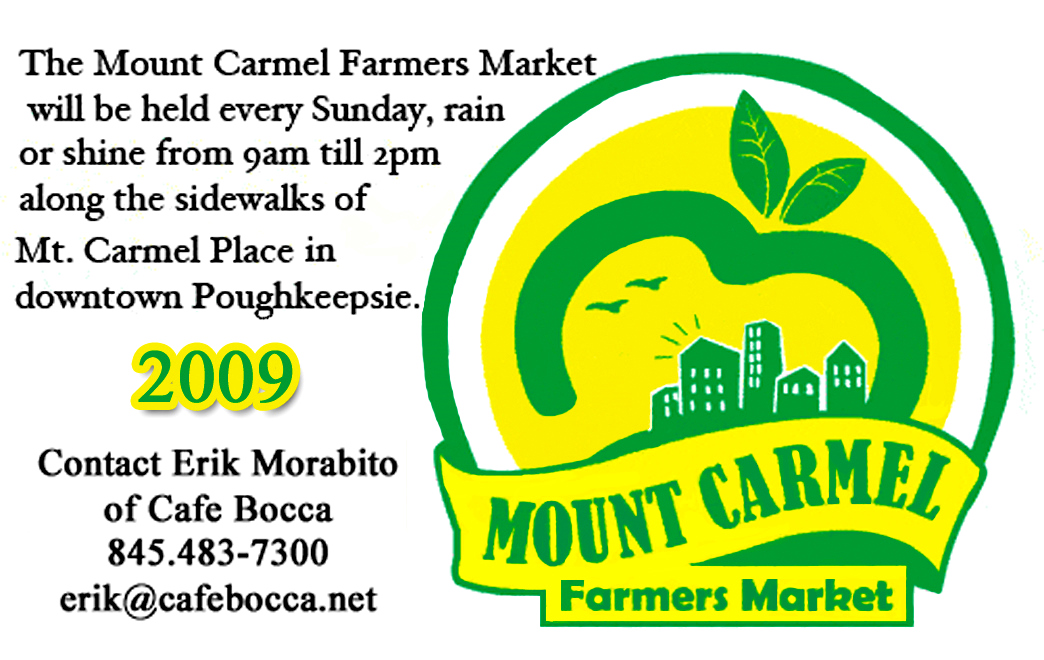 Essential Massage celebrated Erik's "can do" attitude and although the
Mount Carmel Farmers Markets has "gone by" (Oct 2010)... we'll keep you posted on upcoming events... Mount Carmel Square has been Poughkeepsie's Italian neighborhood where you can get great pastry with coffee and hear lyrical Italian language spoken 'round a crossword puzzle or a robust conversation at Cafe Aurora...
Let's celebrate all of Poughkeepsie's diversity.
Participate, express and respect. It can be a beautiful peaceful rainbow if we make it that way. Shine your best light from within and see what happens.
...... After many fantastic events.....
Update: Cafe' Bocca has closed its doors.
ALL the best to you Erik in your new ventures and adventures!


ANOTHER GREAT EVENT !
Congrat's to everyone who participatd in the 2009 Lose the Shoes Tournament,
which raised $3,200 for a great cause!